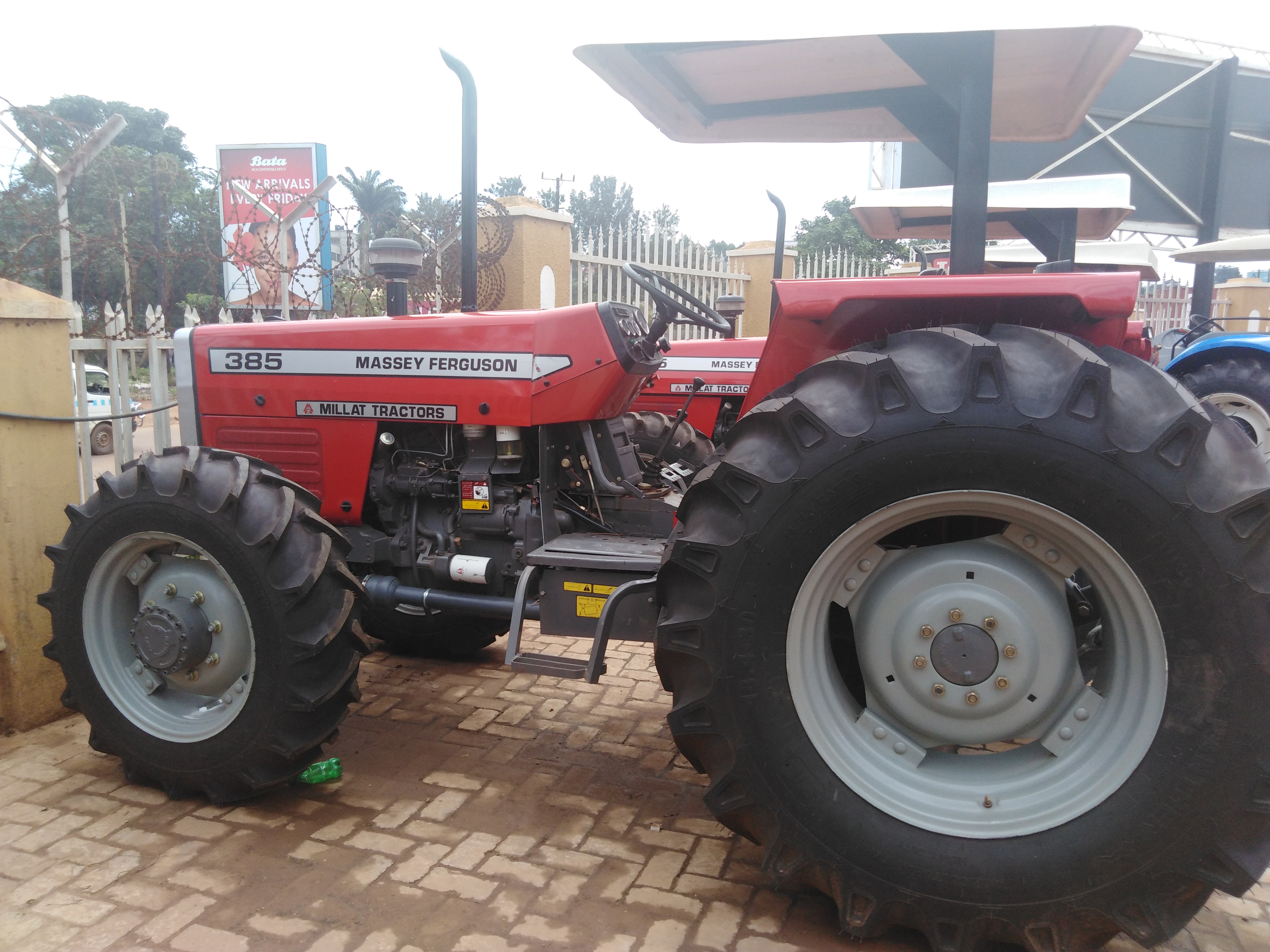 Agricultural Equipment Guide Uganda
Agricultural Equipment Guide is the best source for news, how-to's and equipment for the Agricultural Industry in Uganda. We list equipment in all the major agricultural categories including conveyors, feeders, tractors, land scaping, crushers, haulage, seeding equipment, harvest and straw management, and more. Our website makes it easy to find the machines you need fast. From manufacturers such as New Holland, Massey Ferguson, Kingfield, John Deere, and more.

---
Tractors
Perhaps the piece of equipment most associated with the agriculture business, tractors are likely to be found on farms across the world performing a variety of industry-related tasks. Tractors are used to push or tow agriculture machinery for plowing, tilling, planting and other similar jobs.
Landscape Equipment
There's more to landscaping than just simply mowing the lawn. Although we have quality machines for that most-important job as well, also available for purchase or rent are aerators and de-thatchers to remove unwanted topsoil and dead turf, along with a number of lines of blowers, sweepers and vacuums to keep your acreage looking pristine. Once your lawn is cleared, seeders and spreaders will help the next generation of crops spring to life.
Planting Equipment
Long gone are the days when farmers laboriously planted each seed by hand in hopes that they left enough room in the earth for crops to sprout roots. Thankfully, today we have machinery such as grain drills and air seeders to do all of the hard work for us right here in Uganda. Whether you prefer your frame's path controlled by wheels or a floating hitch, we have the highest-quality direct planting equipment to service your agriculture needs.
Applicators
Operated by professionals, applicators are utilized by agriculture laborers for a number of important jobs throughout the lifecycle of crops. Applicators can lay down fertilizer, as well as pesticides that protect harvests from damage by invasive species.
Tillage Equipment
Successful tilling can be accomplished through use of human-power via traditional hand tools like hoes and shovels, however we have advanced technology far enough that the preparation of land for cultivation has now gone mechanical. Rippers, rollers and disc harrows all get your seedbed ready for application. Soil conditioners and mulch finishers help lay a good foundation for a bountiful harvest.
Grain Handling
Have a large amount of grain that needs moving? It can be difficult to transfer in bulk safely and efficiently without assistance from grain handling machinery such as augers/conveyers, bag unloaders, grain carts and other related equipment. Properly storing grain for the season is paramount to the successful sale of a high-quality product in the agriculture industry.
Other Agricultural Equipment
If your farm has more heavy-duty needs in land prep or clearing, available on our website are full lines of backhoe loaders, skid steers and more from trusted brands like Caterpillar, Case and Komatsu to name a few.
Have A Great Story About This Topic?
Do you have a great story about this? Share it!
More guides about Agricultural of farm equipment
Click below to see farm or agricultural equipment guides on this page...